I've always thought it would be fun to make jewelry, so I was pleased that this Christmas afforded me the opportunity.
This is a chain and bead necklace with a pendant, with kind of a pewter finish. I found all the tools and materials at Michael's. It didn't take long at all to put it together.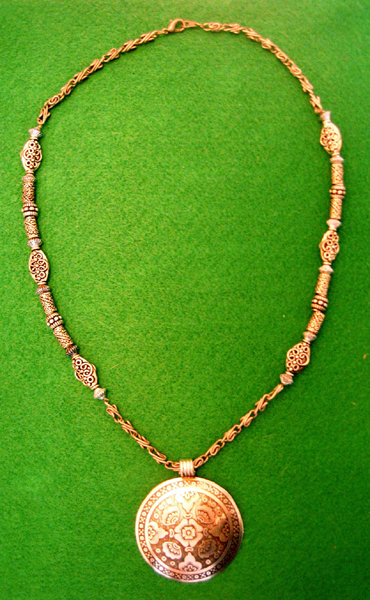 Now maybe I'll make one for me.