Silver Chainmail Necklace with Pink Teardrop Beads
This necklace was made with 660 18-gauge silver plated rings, embellished with pink Czech pressed glass teardrop beads and pink faceted glass beads.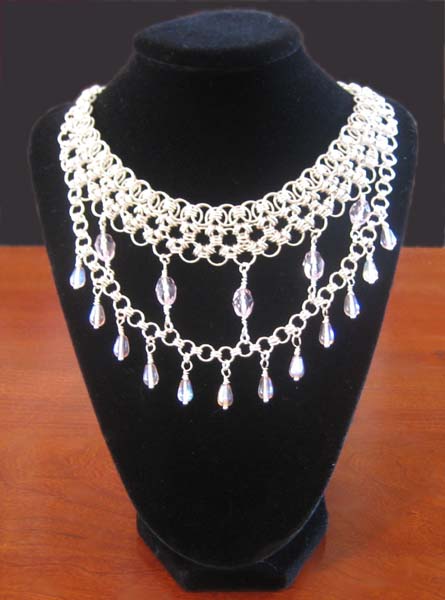 Detail: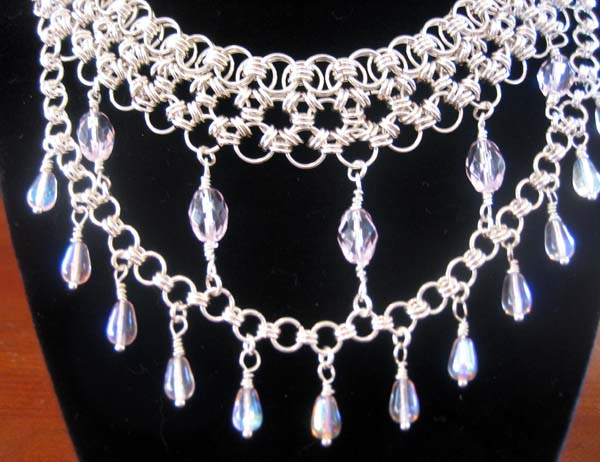 Pattern: I don't know the name of the pattern for the top row. I saw a picture of a bracelet using this pattern, and I think it was called a wedding pattern, but I can't find that link. I saw another bracelet that used a similar pattern (using 2 links to connect instead of 3), and it was called a "coda" or "helm" pattern. Subsequent rows use a Japanese 12-in-1 pattern.
Materials: I found the large pink beads and the silver lobster clasp at Michaels. I ordered the jump rings from The Bead Man, and I found the pink teardrop beads at Fusion Beads.