My first actual quilt. I have a friend who is very fond of Dr. Seuss; she has a new baby. You can probably guess the baby's name.
This was fun to put together. I got the fabric for the quilt top from The Fat Quarter Shop. They have a Green Eggs and Ham fat quarter bundle with a quilt pattern, but I used my own design, which I sketched out on graph paper.
(They also sell the fabrics separately by yardage.) When I finished the quilt, it was neat to see how the design became a reality.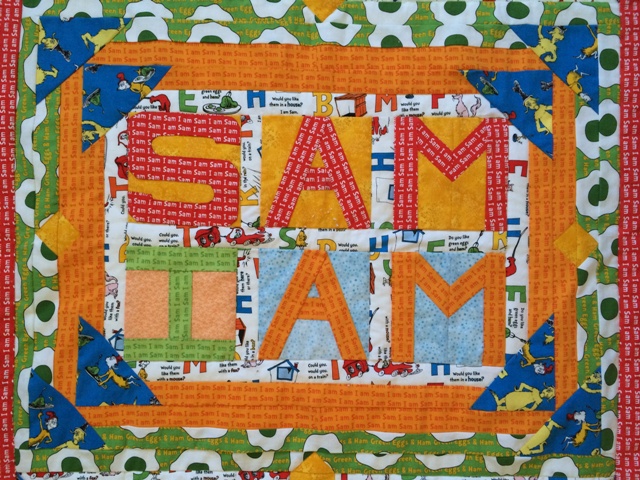 The "S" in the center section was appliqued; the remaining letters were pieced.

The corners were constructed from a set of panels: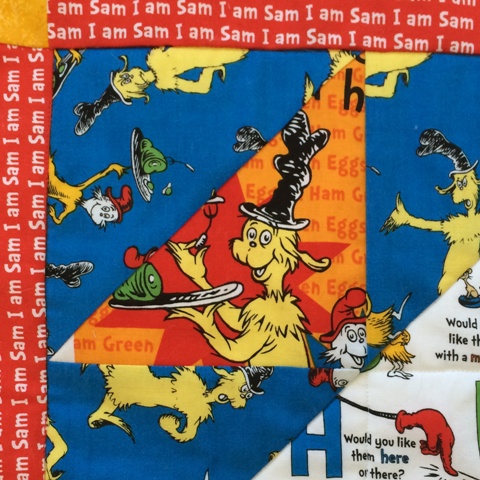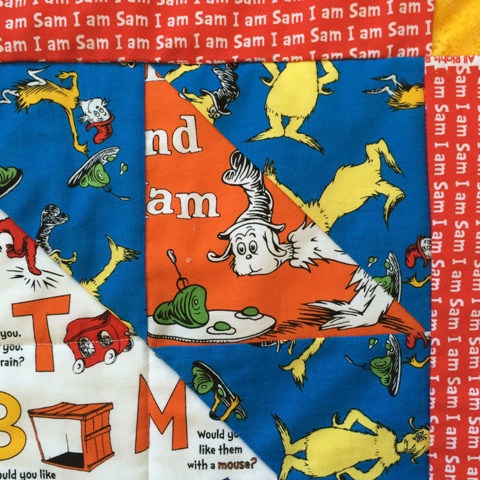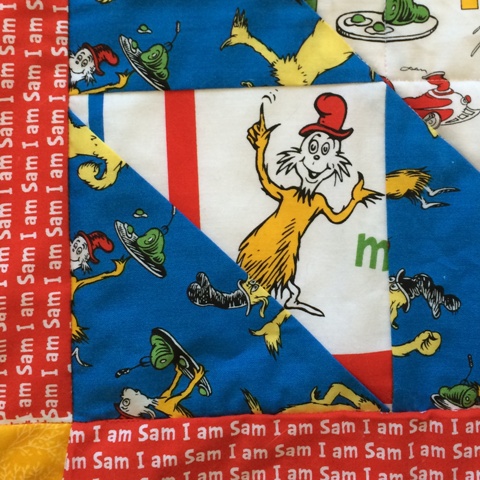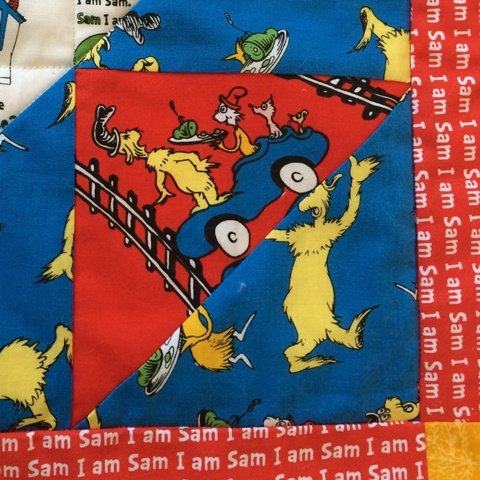 The back is a super-soft, plushy fabric (possibly minky?) I got locally at The Busy Bee Quilt Shop in Calimesa.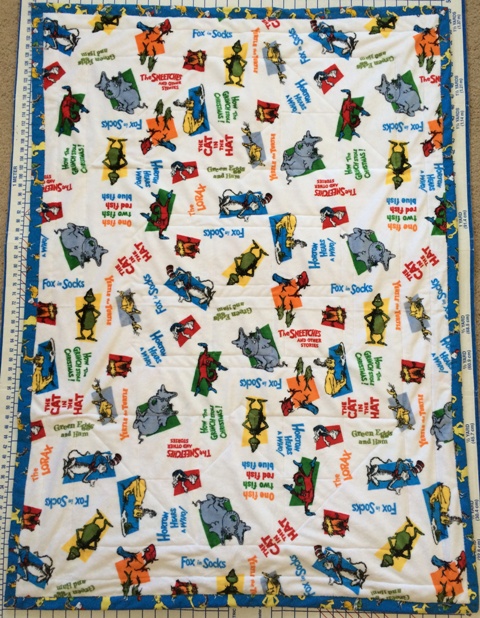 As for the actual quilting, since this was my first project, I kept things simple and used the "stitch-in-the-ditch" technique.

Anyway, my friend really loved the quilt, and she and her son are sure to enjoy it for years to come.