Sunday, February 14, 2010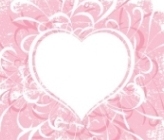 Valentine's Day. The stores are full of pink and red flowers, heart-shaped boxes of chocolates, and cards with lots of different ways to say, "I love you." A day for thoughts of love and romance and intimacy. Maybe not too many of our real relationships live up to all of that, but the ideal is there all the same.
Stop to think of the purest, strongest, deepest, most passionate love you can imagine. Maybe you've seen shades of it portrayed in film or literature, or caught a glimpse of that love in the eyes of another. Now consider that God, as our creator, is the most supreme being in all existence. He says in Isaiah,
As the heavens are higher than the earth,
So are My ways higher than your ways,
And My thoughts than your thoughts.

— Isaiah 55:9
Likewise, Jesus said, "I tell you the truth, no servant is greater than his master, nor is a messenger greater than the one who sent him." (John 13:16) Whatever is the most supreme love you can imagine, God's love is greater. And the most astonishing thing is that this describes His love for us.
Go back and think again about the deepest, most intimate personal love you can envision. That's God's love for you. How do I know that's His heart toward me? Because He's called me to Himself. As Jesus said, "No one can come to Me unless the Father who sent Me draws him; and I will raise him up at the last day." (John 6:44) In Jeremiah, God says,
I have loved you with an everlasting love;
Therefore with lovingkindness I have drawn you.

— Jeremiah 31:3
Jesus illustrates God's supreme love for us in this way: "Greater love has no one than this, that he lay down his life for his friends." (John 15:13) And that's exactly what He did for us. As Paul writes, "But God demonstrates His own love for us in this: While we were still sinners, Christ died for us." (Romans 5:8)
Why did He call Me to Himself? God didn't call me because He needed a servant. As Jesus said, "For even the Son of Man did not come to be served, but to serve, and to give His life a ransom for many." (Mark 10:45) It's not as if God's needs stuff from us. This is what He says:
I will not take a bull from your house,
nor goats out of your folds.
For every beast of the forest is Mine,
and the cattle on a thousand hills.
I know all the birds of the mountains,
and the wild beasts of the field are Mine.
If I were hungry, I would not tell you;
for the world is Mine, and all its fullness.

— Psalm 50:9-12
No, God called me to Himself because He loves me and wants to have a loving, personal relationship with me. If all God wanted was servants, there would have been no reason at all to give us free will, the freedom to choose Him or to reject Him. God created humans who have a choice because love has no meaning unless it is freely given from a willing heart.
Do you know Jesus? Then be certain that the very reason that you know Him at all is because He loves you with the most deep and fervent love you can possibly imagine.
Do you hunger for a love that deep? Then consider Jesus' words:
Behold, I stand at the door and knock. If anyone hears My voice and opens the door, I will come in to him and dine with him, and he with Me.

— Revelation 3:20
If you hunger for such a love, this is evidence that He is calling you. His deep desire to love you far surpasses your own need for such a love. All you have to do is open the door of your heart and let Him in.
Either way, my prayer for you is this, that the eyes of your heart may be enlightened to know the height and depth, the length and breadth, the strength and the fervency of God's love for you in Christ Jesus.