"Pay it Forward 2011": Bookbinding Project
Tuesday, January 25, 2011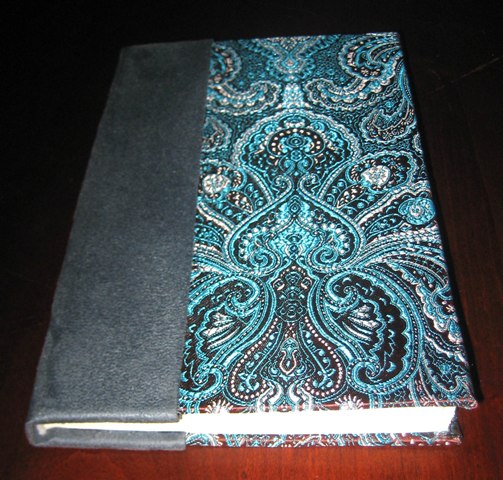 I recently responded to the following Facebook challenge/invitation, and as a result, wound up creating this handmade journal as a gift for a friend.
The book turned out beautifully. Click on the image for more details on the project.
Later next month, I'm planning to host a small bookbinding workshop. (Small = 2 other people. I've only got one book clamp, so we'll have to take turns waiting for the glue to dry.) We'll be making journals similar to this one.