Sunday, March 31, 2013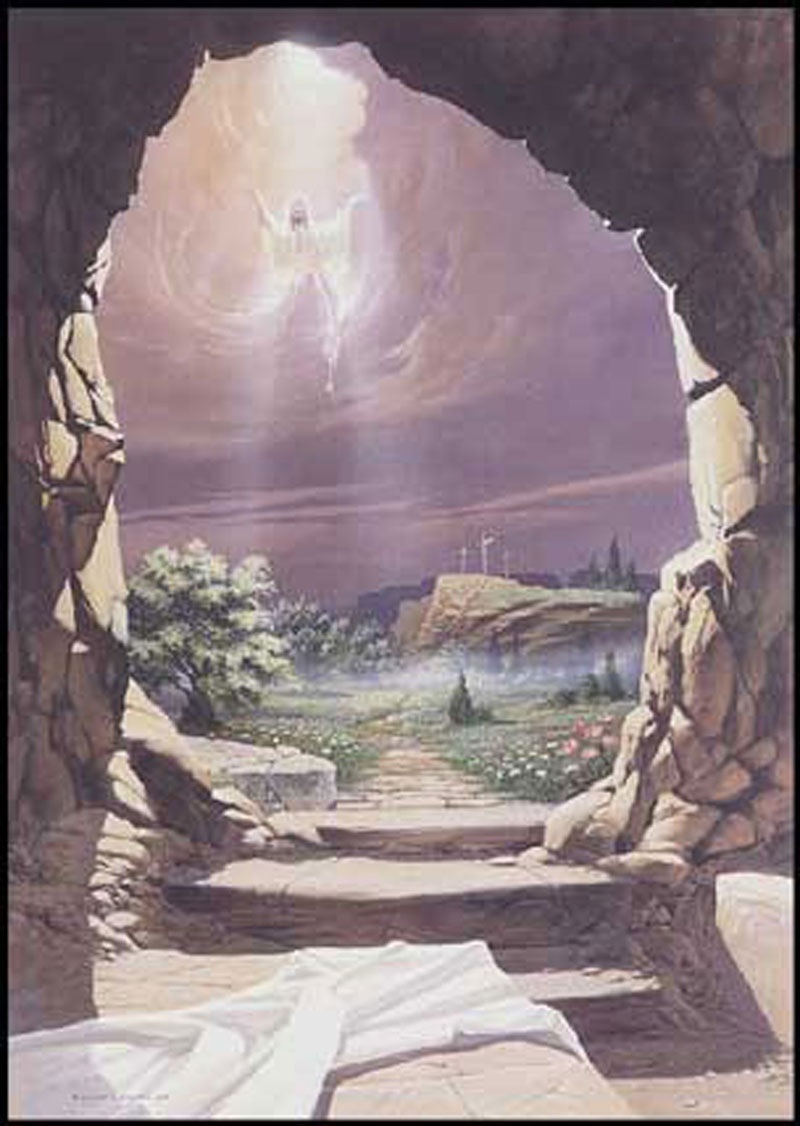 If in this life only we have hope in Christ, we are of all people to be most pitied.

1 Corinthians 15:19
About 2,000 years ago, Jesus was nailed to a cross, died, and His body was laid in a tomb. The fact that, 3 days later, the tomb was empty and no one was ever able to produce His (dead) body is agreed upon by both Jesus' enemies and His followers alike. His enemies claim that Jesus' disciples stole the body, but the radically changed lives of the disciples and the fact that they were gladly willing to die for their faith and hope in a risen Savior unequivocally proves that claim to be a lie.
Jesus did rise from the dead. There were over 500 eyewitnesses to this fact, and in Him we have the sure hope of both eternal life and a bodily resurrection. And yet, just as our hope in Christ is not for this life alone, so our hope in Him is not just some "pie in the sky in the sweet by-and-by", as the saying goes. He gives both "strength for today and hope for tomorrow", and He can bring the power of resurrection and new life to those who walk with Him and daily rely on His grace.
Not quite a year ago I posted an entry here about humbly asking God for the things we need, trusting Him to supply, and walking patiently in faith and obedience. I can testify that God has answered my prayers over and above all my hope or expectation. He has truly fulfilled His word in my life,
You have turned my mourning into dancing;
You removed my sackcloth and clothed me with joy,

that my heart may sing praise to You and not be silent.
O Lord my God, I will give thanks to You forever.

Psalm 30:11-12
Do you need the power of the resurrection in your life? Do you need new life and new hope? Is there a situation in your life that could use His touch? Let me encourage you to turn to Jesus and put your faith in Him, for He truly can make all things new.
The Lord is good to those whose hope is in Him,
to the one who seeks Him.

Lamentations 3:25
Now to Him who is able to do exceedingly abundantly above all that we ask or think, according to the power that works in us, to Him be glory in the church by Christ Jesus to all generations, forever and ever. Amen.

Ephesians 3:20-21